Write Blog for Small Business
In this article, we talk about Reasons to Write Blogs for Small Businesses. Everyone seems to have a blog site these days. The number of monthly visitors to WordPress blogs alone is above 400 million. Users generate over 80 million new articles, 23 billion page views, and 44 million monthly comments.
However, many traditional business people wonder whether they should even bother blogging in the first place. They believe they aren't the target audience or their potential clients aren't interested in what they have to say.
Although this is more typical in conventional enterprises, anyone may succeed at content creation, regardless of what they do.
Read More: businesscommunityindia
Write Blog for Small Business: What is it?
Let's start by defining a company blog before we go into all the advantages of blogging for marketing.
The term "blog" is widely used these days. It's widespread in the internet world, especially for marketers and influencers. However, as the online space has grown and individuals' approaches to tailored material have become more distinctive, we've found the phrase to have been muddied over time.
According to First Site Guide, a blog is an online journal that presents its entries in reverse chronological order, with the most recent ones showing up first. It's a platform where a writer or group of writers may share their thoughts on a particular subject or provide intriguing facts to readers.
A wide range of elements and widgets are now included in blogs, which have evolved in design. A header, main text, a sidebar with social media profiles, and a footer with a call to action and connections to other valuable resources are still common characteristics on most marketing blogs.
According to Blog Tyrant, a blog post needs to be at least 300 words long to rank highly in search results, but longer posts with at least 1000 words will rank better than shorter ones. According to CoSchedule, articles of about 2,500 words typically rank the highest. (Therefore, this one is around 3500 words long.)
Even so, it might be challenging to get the boss to approve of it, which is why explaining the advantages of blogging before asking for permission can be helpful. Here are five reasons to start a blog for a small business.
#1. It enables you to develop fresh thinking.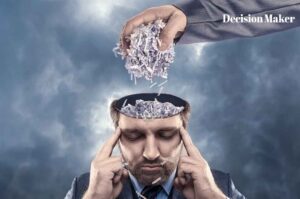 One of its main advantages is that blogging forces you to stop and think about your business and your industry. It will also encourage you to visit other websites to find out what news is pertinent and keep you updated.
This is something that both small businesses and big corporations must accomplish. For instance, if you have a blog, someone might use you as their accountant instead of a competitor.
Additionally, writing makes you focus on the objectives you have for your business. Since blogging exists solely for entertainment purposes, you should ensure that anything you write about is consistent with your broader worldview.
For instance, if you own a toy store and are passionate about educational games, start a blog listing the top games available for various age groups and topics.
#2. It works well for marketing.
Search engines appreciate fresh, unique material since it helps them index more websites in their results. One of the right things you can do to boost SEO efforts is to blog. 60% of firms that blog see an increase in customer acquisition over those that don't, according to 72% of internet marketers who claim that content development is their most effective SEO strategy.
Even better, you may develop a blog that will serve as the cornerstone of your content marketing strategy and increase website traffic and revenue without having any writing or design experience.
Spelling and grammar errors can even help you come across as more human, says one of my good friends who writes, but he cautions against purposefully including them.
#3. You are given a voice.
By starting blogs, businesses can comment on their sector, transitioning from watchers to participants. Additionally, it helps them spread the word about their products and services, boosting sales by presenting a credible, approachable, and professional image.
Smaller companies have the edge over large international corporations in this situation. One advantage of shopping at a small business is that staff members will remember your name and can customize their services according to what they know you want.
Small businesses must express their personalities in their writing when they establish blogs.
#4. It enables you to impart your knowledge.
Blogging is a great way to show others your knowledge about a particular subject. Customers prefer to work with specialists whether you are offering goods or services.
Another option for starting a guest blogging is to approach related websites and offer to write for them. There are several benefits to this, but the primary one is that it connects you with an audience that is ready to listen and saves you the work of cultivating one while simultaneously delivering free PR for your business from a trustworthy source.
#5. It establishes a two-way conversation
Like social networking sites, blogs enable customers to communicate with the companies they buy from. When you start a blog, you can discuss subjects that intrigue your readers and invite them to post comments.
Even better, you can use this elsewhere in your company.
For instance, you can begin stocking a product type if clients tell you they desire it. You may look at your blog site's analytics to understand what topics your readers are interested in, and they may also propose future improvements.
Final words
I hope you like the 5 Reasons to Write Blog for Small Business article. Starting a blog can be easy. Setting up a WordPress blog takes a few minutes. Many modern websites already have blogging capabilities integrated into their back ends. This indicates that you may typically log onto your site and begin.
That's typically the best approach for businesses to begin blogging. Try it once; you could be pleasantly surprised by how much you like it. How much your consumers also appreciate it! While having some plan is always a good idea, it's better to go forward than to be frozen by uncertainty.
Must Read: