Books for Every Entrepreneur
In this article we read Books for Every Entrepreneur: Do you know the impact of a thought-provoking book on the aspiring entrepreneur's life? It could bring up a life-changing difference if you undergo a mindful selection process. 
What value do books add to one's life? Well, they act as a powerful medium of passaging innovative thoughts and mind-jolting aspects that no one would have thought of. A paperback set can compile millions of success and failure tales overseas and within countries. Aspiring entrepreneurs are bound to prevail a host of benefits that could provoke them to achieve significant heights and analyse the potential risks. 
Are you thinking of starting or expanding your business? How about giving wings to your knowledge and adding some substance? Tackling real-life challenges is entirely possible when you equip yourself with loads of motivating stories and facts backed by stats. Check out the below to know all about it.
Read More: businesscommunityindia
10 Powerful Books for Aspiring Entrepreneurs 
#1. The Entrepreneur Mind- Kevin D. Johnson
Jotted down by the founder and visionary of Multimillion-Dollar entity, Johnson Media Inc., this book is a must-have if you are zealous about getting success in life. The polished author signifies that your audacity to clear trivial paths can only enable you to head towards success. The entire book revolves around the habits and 100 pursuits of an elite entrepreneur who can work hard to turntable in their favour. Every teaching and lesson slated down here depicts the leadership qualities and methodologies in detail. Get your copy to sneak out on 100 lessons related to marketing, finance and strategies adopted for the same. 
#2. The $100 Startup- Chris Guillebeau
The hook of this fantastic book is that the creation of helpful anything is worth sharing with the world. Chris Guillebeau showcases his wits and intellect in the right frame and portrays the born-entrepreneurial instincts. He extends his study and knowledge on converting small investments into profit-yielding returns. The famous entrepreneurship blogger also came up with another book known as 'The Art of Non-Conformity'. This book is a crux of thought-provoking meetings with more than 1,500 entrepreneurs from all over the world and their personal experiences. Facts you can get to know with this book are:
Business development is a passion 

You can get started with a capital of less than $1,000

Successful entrepreneurs manage to optimise their resources rightly. 
#3. Rich Dad, Poor Dad- Robert Kiyosaki, Sharon Lechter
Poor people cannot just give up on their dream of getting richer without trying. Robert T. Kiyosaki emphasises the real-life experience of Robert's dad, who acts as the poor dad, and 'rich dad' is his best friend's father. Both people have different stories that give valuable insights into money-making and managing investments. The book is an overview of financial education and a fact study about wealth management. For this, you do not necessarily need to own a diploma or a secured job. It is an eye-opener book that could enable you to learn a lot about business development and success.

#4. Zero to One- Peter Thiel
'Zero to One book is a spectacular effort by Peter Thiel that explains the art of originality when it comes to entrepreneurship. One cannot copy and make it big ever. It has to be original and unique with some exciting facts about it. The author himself is the Co-Founder of Palantir and PayPal Technologies and the very first investor of Facebook. He explains that adding value to the business is possible only when you create or come up with something unknown to others. It's imperative to be a pro-risk-taker and a brilliant SWOT analyst to manage problems effectively. 
#5. The Lean Startup- Eric Ries
With a detailed overview of this book, one can become a fast learner and a thorough entrepreneur. Developing good strategies is an important thing to achieve success in life. Sneaking over 'The Lean Startup' Book indicated distinct facts about developing strategies. The author also explains the formulation of best strategies that can prevent wasting time to come up with exceptional results in the future. All the processes stated in this book are from the top organisations such as General Electric, Dropbox and Wealthfront.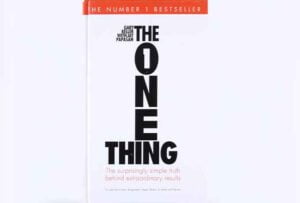 #6. The One Thing- Gary W. Keller and Jay Papasan
Pump up yourself to explore the hidden truth behind the exceptional outcomes of business strategies. 'The One Thing' is perfect non-fiction read out by the expert readers like Jay Papasan and Gary W. Keller. Detailed know-how of this book discussed how one could cut down their workloads by managing tasks related to each project. Good managerial traits can surely enable you to level up the business game and achieve trivial targets. 
#7. The Power of Your Subconscious Mind- Joseph Murphy 
It's an incredible piece of work by Dr Joseph Murphy, a polished author having a positive mindset to achieve the most tricky goals in life. Aspiring entrepreneurs can analyse the stumbling powers persistent in their subconscious minds. It keeps you on the edge until you unfold secret aspects of spiritual wisdom and mental influence that could make a big difference while developing a startup. With this, you can learn the power of that unseen force that can foster life quality by leaps and bounds. 
The book motivates you to overcome the unknown phobia of losing out in relationships and life. It also navigates you to deal with real-life challenges and gain all the peace, success and prosperity in life. Rev up to grab the copy of this book for making a transition in your life beliefs for more success.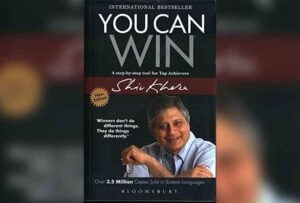 #8. You Can Win- Shiv Khera
As you read through this book, it's possible to get acquainted with a few aspects, like running behind the fool-proof action plans that could aid in assessing your capabilities to the fullest. Shiv Khera refines the premium quality of thoughts and puts them together under a single frame. The author elaborates the logical detail with great narratives like quotes, funny jokes, stories and much more. It can hook you up sensibly to gain a winning edge over the different aspects and pointers. Conquer all roadblocks troubling your success and dispel the anticipation that stops you from making big decisions. Grab your copy at the earliest to delve into some surprising aspects of successful entrepreneurship. 
#9. 80%Mindset 20%Skills- Dev Ghadvi
Before knowing about the book, it is interesting to take an overview on the life of the author 'Dev Gadhvi' who have been struggling since the tender age of 13 years to achieve big things in life, bring brought up in a family of mediocre mentality; this book can bring about a life transformation without losing time. It's a perfect book for people eyeing that life-changing moment that could nurture success and glory in their lives. If you are also stuck with the limitations that are not allowing you to grow and flourish, spare some time to have a glance at this beautiful book. 
#10. The Psychology of Selling- Brian Tracy
Curated by the legendary business professional with superb entrepreneurial instincts, The Psychology of Selling is an excellent artwork by Brian Tracy. Sneaking over this book contemplates distinct techniques, methods, ideas and well-designed strategies that you can execute for success in life. The book speaks all about sales and managing their actions or thoughts for a practical interpretation. It's a must-read if you wish to get thoughtful information on doubling up your sales for bolstering tremendous business growth.
Winding Up
Are you excited to line up the series of books for a perfect tea time? All the books slated down above have some essence that helps achieve phenomenal success in your businesses. You can power up your determination and put in the best for a successful business by rolling out on it. Check out the reviews and testimonials to identify the bets picked for you. Every person who's zealous about achieving big things in life can read out these books and understand the overall working on financing and sales. Please drop a comment below to let us know your take on these books!
Read More: https://decisionmaker.in/kiran-bedi-success-story-the-woman-of-steel-and-first-ips-officer-of-india/