Business women who makes a difference in Indian business 
India's women entrepreneurs are increasingly becoming a driving force behind social change and economic development. These remarkable leaders are not only building successful businesses but also actively working to empower grassroot communities across the country. In this listicle, we shine a spotlight on five inspiring women, who are making a lasting impact.
#1. Dr. Renuka Diwan – Bioprime Agrisolutions
Dr. Renuka Diwan is a beacon of hope for farmers in India. As the Co-Founder and CEO of Bioprime Agrisolutions, she is committed to improving the lives of rural communities through sustainable agriculture. Bioprime's bio-based products have not only increased crop yields but also reduced the environmental footprint of farming. Dr. Diwan's dedication to empowering farmers and promoting eco-friendly practices is a testament to her vision for a greener and more prosperous India.
#2. Chetna Sinha – Mann Deshi Foundation
Chetna Sinha is the founder of the Mann Deshi Foundation, a non-profit organization dedicated to empowering women in rural India. Through the foundation, she provides financial literacy and entrepreneurship training to women, helping them start and manage their businesses. Chetna's work has transformed the lives of thousands of women, enabling them to become financially independent and break the cycle of poverty.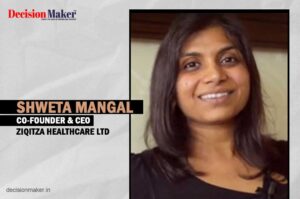 #3. Shweta Mangal – Ziqitza Healthcare Ltd
Shweta Mangal is the Co-Founder and CEO of Ziqitza Healthcare Ltd, a healthcare startup dedicated to providing emergency medical services in underserved areas of India. Ziqitza's "Dial 108" ambulance service has saved countless lives by ensuring timely access to medical care, especially in rural and remote regions. Shweta's commitment to improving healthcare accessibility is positively impacting the lives of many in grassroots communities across India.
#4. Smita Ram – Rang De
Smita Ram co-founded Rang De, a pioneering social platform that connects micro-entrepreneurs from underserved communities with investors. Through this innovative approach, she has helped thousands of individuals access affordable credit and financial services. Smita's vision is to alleviate poverty and create a more inclusive financial landscape in India.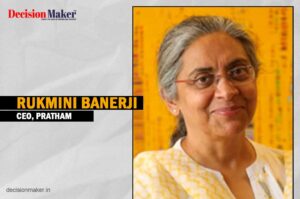 #5. Rukmini Banerji – Pratham
Rukmini Banerji is the CEO of Pratham, a non-governmental organization that focuses on improving the quality of education for children in rural India. Under her leadership, Pratham has implemented innovative education programs that have reached millions of children, bridging the learning gap in disadvantaged communities. Rukmini's commitment to education is shaping a brighter future for India's youth.
These women business leaders are not only making a significant impact in their respective fields but also driving positive change in the lives of grassroots communities across India.
Read More: