Best Places to Visit in Mumbai
Mumbai is a dream of many people, and that's why another name Mumbai is a dream city. Many things make Mumbai special, and many places are also present where people can visit to see the beauty of Mumbai and explore it. Mumbai is a prominent place that has lots of big Bollywood stars or other billionaires.
People only like to visit the best places, and Mumbai has some 10 best places that can make visitors' day better. Each place has its specialty and things that attract tourists. Anyone can visit those places if they want.
Read More: businesscommunityindia
Names of 10 best places to visit in Mumbai:

#Marine Drive
Many people know about this place because they also see it in many Bollywood movies and some serials. Many celebrities like to visit this place to watch beautiful sunsets. This place becomes more beautiful at night with the Arabian Sea. People can visit here at night time to see more beautiful views of the place. The lights at night attract tourists here.

#Bandra-Worli
The Bridge, which joins two different Mumbai. This is a very old bridge but still beautiful and strong. The lightning of this bridge at night can make anyone's heart happy and excited. This is also a famous shooting place because of its beauty. People can get more good view of this bridge at night. A good decision maker likes to visit here at night time.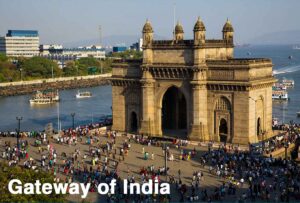 #Gateway of India
It's a popular tourist place in Mumbai, and many people like to visit here. Its get made in 1911 for the reputed people of England. It's now known as a historical place present in Mumbai. People can visit anytime to see this place. It looks a little old but still strong and tells many old stories of the 19s. It's a favorite suggestion of tourists. It's somewhere like the India Gate of Delhi.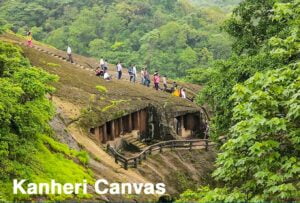 #Kanheri Canvas
This place tells many things about history because it's also a historical place. It also tells thinking of the people and architecture things of India. It tells many things about Buddhism, which also makes this place a must place to visit. People hire a guide to know more things about the place deeply. People can visit here in day time for a good experience.
#Global Vipassana Pagoda
An intelligent decision maker defiantly chooses to go to this place. It's known as the right place to do meditation. It defiantly gives peace to the people somewhere. The place is very large and follows the things of Buddha, which makes it more special and interesting. People can spend some time in this place, and there is also interesting history present in this place.

#Shree Siddhivinayak
It's known as a beautiful and peaceful temple. People who like to visit temples or want to see the beauty of this temple can visit here. This is a popular temple of Lord Ganesh, and it's not popular in particular places. It's popular all over India. It does not take much time for the visitors, and people can easily spend their peaceful time here. It's a good place to visit as tourists.
#Nariman Point
It's present on the south side of Mumbai. Some movies also shoot some of their movie scenes here. The view of the sea makes the place better. The sky with the beautiful sea always gives a good experience to the visitors. People can enjoy the view at any time with some food to make the situation better. The rocks with different designs make the place look more beautiful.
#Elephanta Caves
People can find some beautiful Indian art here. The rocks of this place are also special. The whole place tells many things about history. It's a very nice place to visit. People can see lots of amazing and beautiful statues here. The area can give Goosebumps to many peoples, id they get to know about the place history by the guide. It's a must place to visit.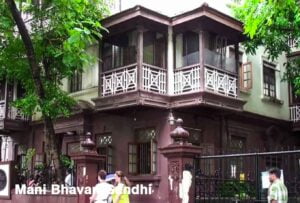 #Mani Bhavan Gandhi
It's a popular museum in Mumbai. The great late Mahatma Gandhi lived in this place, and after him, it's getting converted into a museum. People cans see lots of statue of Mahatma Gandhi made by people, which tells different stories of old time. It includes many things which are related to or used by Mahatma Gandhi. It tells many historical things related to Mahatma Gandhi.
#Essel World
This place comes in one of the biggest amusement parks worldwide, making this place a favorite place for tourists. People can visit here alone or with friends or with kids and family. People can also enjoy water things here. It's a favorite place for kids to visit because different games and activities are enough to make the day exciting and special.
How people can visit Mumbai's popular places:
There are different ways to visit different places. People can hire a guide if they are new in Mumbai and don't have any friends. The guide can tell things about each place and help in visiting all popular places. If someone has any friend in Mumbai who knows about each place, so they can ask them for help on tour. Visting alone with zero information can be hard for tourists visiting for the first time in Mumbai places.

Some packages are also available for tourists where they get the hotel to stay, food to eat, and a bus to visit different places with a guide. Visiting Mumbai is easy, but visiting different places which are popular without someone's help can be a little tough decision.
Final Words
Every place or city has some special places which make that city more special. Mumbai has lots of amazing places to visit, which makes it more special for tourists and normal people of Mumbai. It's a popular place for all people who dream of becoming a star, and that place contains lots of amazing shooting places too. Anyone can visit all places with the right tour package and can explore all places of Mumbai.
Read More: https://decisionmaker.in/uttrakhand-best-place-to-visit-in-summer-season/