Inspirational things about startups in India
A startup business idea is the fresh blood of the Indian economy. Innovative ideas, inspiring culture, futuristic ambition, and the ability to pursue dreams are some of the characteristics seen in the people who work in startups. As the government also supports the start business culture, many entrepreneurs are entering the field to test their skills.
The rapid growth of the start business is encouraging youth to move from their 9 to 5 jobs and try something new that will improve society. Youths are aware of the changing social conditions.
They understand the landscape better and believe they would solve the critical problem with ingenious solutions.
Apart from starting a new business, the startup produces employment in diverse job categories. Especially, skilled employees get more opportunities in the startup business. Additionally, startups partner with established vendors to supply the necessary materials and services.
Even they hire a consultant to guide them on the journey. Thus, working with the startup would be one of the exciting experiences for the employee.
Read More: businesscommunityindia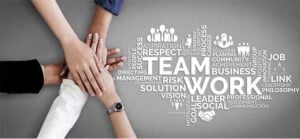 Now let's understand why people are looking to work with a startup than seeking jobs in established companies. What inspires them to leave the secure job and work with the new company?
1) Loads of opportunity
No one can deny the facts that a startup offers loads of opportunities to the employees. The open desk culture gives employees the freedom to work in their space. You can talk to any person in the company without needing to ask for permission.
All work together to fulfill only one job: serving the customers better. It is teamwork that nourishes the culture of the startup. On top of that, the employees are rewarded with handsome cash rewards and facilities, so they stay encouraged.
2) Focused on the innovation
The start business culture is opposite to the traditional business practice. Startup business founders are mainly focused on bringing innovation to the industry. They want a futuristic product developed and introduced by their company. You will find them talking about the new technology, convenience of the customers, automation, and time-saving products. Employees working in the startup get to test their abilities beyond their limits.
3) Friendly work environment
Startup businesses treat everyone at the same level. It means the people are not treated based on their hierarchy. Everyone is accessible to you and sits in the open floor environment. You can even meet your boss and spend time with them discussing the project.
Friendly culture makes you feel like you are working at home. Moreover, some startups offer flexible working, no formal clothes needed, free food, and other essential facilities that help employees get the job done in a cozy atmosphere.
These are a few inspirational things that make a startup in India an attractive place to work.
Read More: https://decisionmaker.in/how-to-build-a-good-culture-in-the-company/