Web Series For Entrepreneurs 2023
Web Series for entrepreneurs seeking startups in 2023. Are you an aspiring entrepreneur? Do you have that streak to come up with a business of your own? Motivation is a common factor that drives a person towards accomplishing their goals. 
A real winner keeps trying until they succeed and achieve the desired milestone in life. It is what distinguishes a normal individual and a blooming entrepreneur. And this fact is evident through the latest movies and web series that could accelerate their confidence levels!
The vogue for emerging successful startups has been at an all-time high for several years. Considering this, many inspirational movie creators have come up with stimulating startup concepts that are realistic and believable. It is indeed a treat to binge on these phenomenal web series and attains unlimited entertainment even when you are on the go.
If you are not a movie person, web series would be attention-grabbing to you as they have refined contexts, and short episodes make them exciting to watch. They can fill your minds with loads of entertainment and valuable insights to head up with the startup idea. It is worth spending moments over these short, crisp, thought-provoking web series and movies online.
10 Best Web Series for Aspiring Entrepreneurs and Startups should watch
Are you a real web series watcher? If yes, then head up and sneak out on the top series list that is a must-watch for the entrepreneurs and people planning for a startup. It's a unique concept but can be mind-jolting as it can fill you up with the enthusiasm and a sense of perseverance to achieve revolutionary marks. Time to take a glance at the leading web series out now:
#1 TVF Pitchers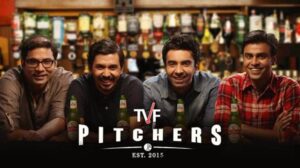 TVF Pitchers was out on OTT platforms in 2015 and got an overwhelming response from the fan base all over. It was the first-ever Indian web series that showcased the struggles and achievements of an aspiring entrepreneur. The entire show speaks about the journey of entrepreneurs, and the drama-comedy sequences keep you notched till the end. The entire story showcases the journey of four young guys who are frustrated with their 9-5 corporate profiles and are looking up for a startup. 
Intense drama with few punches of comedy makes this show a must-watch for the aspirants who have big plans in their heads. While the four friends dodge for investors and brainstorm their ideas, the ego and individualistic perception create clashes on the go. TVF Pitchers is surely an experience that you must grab on Netflix.
#2 Upstarts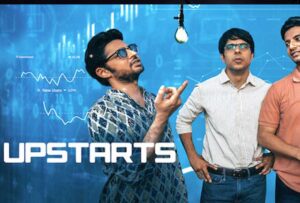 The next popular web series that deserves a watch for entrepreneurs is Upstarts, launched in 2019. Again, fabulous work by Netflix Original movie depicts the life of three college graduates heading to achieve success in their health tech startups. While you binge on its episodes, the wave of emotions like patience, sacrifices, turmoil, repercussions and desires surge up to impart you a perfect outset. 
Upstarts are all about the struggle of friends and their changing behaviour through the journey of a startup. Ambitions to make millions of bucks with their venture takes them a roller coaster ride that's worth giving a shot.
#3 How I Made My Million Show
How I Made My Million is an inspiring web series featured by CNBC that showcases how some mediocre people created history with their ideas and execution in the right direction. It revolves around the beginning of entrepreneurship and how it takes a transition to avail heaps of success. The first episode of this season was out in 2009 that discusses the biography of successful and popular entrepreneurs who transformed threats into opportunities to achieve spectacular success with a dedicated mindset.
#4 Silicon Valley
It's an American TV series created by Mike Judge, David Krinsky and John Altschuler. The series began in 2014, and within no time, it was the most famous inspirational series for emerging business enthusiasts. It's a fantabulous show for the people who need to get familiar with the seriousness of adopting the right business idea. One wrong turn in the startup realm, and you might drain out on your bank accounts at a single take. 
It also emphasizes how the right decision-making can enable you to reach heights of success. The show has six seasons, and it achieved applauds from top business leaders like Elon Musk, Bill Gates and even Warren Buffet. The unique concept and ideology of the show make it worth honouring with a series of awards.
#5 Black Mirror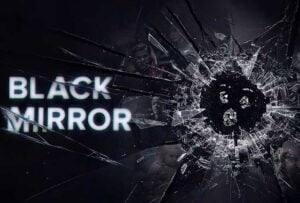 Another web series for ultimate entertainment is Black Mirror by Charlie Brooker. It's a popular science-fiction British series that seeks inspiration from another anthology series named 'The Twilight Zon'. You get to know all about how technology misuse can lead to severe devastation, and it can give you a mind-blowing experience at the end. 
This web series started with a few controversial topics and focused on delivering a realistic side of every topic. Brooker showed some extraordinary efforts with 'black Mirror' to discuss all humanity, relationships and awkward ways of living life.
#6 The Profit
The Profit is a creative web series that focuses on distinct aspects of the entrepreneurial journey and is quite a powerful series that depicts the roller coaster ride of an entrepreneur. You get to take a glimpse of the most challenging sides of a business setup. Viewers can get acquainted with the life of an entrepreneur and his mastery in investing funds at the right place. They can learn how the right decision-making of investment in emerging companies can result in future profits with a high growth percentage. 
Pep up to fetch some meaningful entrepreneurial lessons that could enable you to attain profits in business massively. It all begins with the tutorials on start-up owners that emphasize the ultimate mantra of People, Processes and Products to achieve success.
#7 Startup
A startup is also an amazing web series released in 2016 rooted in the US and developed by Ben Ketai. The attention-grabbing content of this show makes it stand out from the other options. It's a wonderful web story about the life of a tech startup and mainly features Addison Timlin, Adam Brody, Martin Freeman and Edi Gathegi. 
It talks about the Brooklyn banker and the Cuban Hacker. They collaborated, to begin with, a multi-billion dollar business targeting the digital currency, which is the upcoming future of India and the world. You must save time for this American documentary and an inspiration web series that replicates the regular office lives of the people.
#8 Shark Tank 
Shark Tank is a fantastic American Documentary and an inspirational web series that depicts the intricacies of the startup and how the monotony of regular office life hits people hard. It is a worth watching TV Show o Netflix that discusses the investment-seeking entrepreneurs who curate business presentations along with five other investors. 
After that, Sharks decides if it's worth investing in any company as a business partner or not. A complete show panel of successful business entrepreneurs such as Mark Cuban, Lori Greiner and Barbara Corcoran.
#9 Girl in the City
Girl in the City is a web series based on the life of the common girl who lives amidst the wonderland of dreams, Mumbai, where she comes to fulfil her business desires. It is thoroughly the best web series for rising entrepreneurs of India as it speaks about their journey in this metropolitan city that transforms into a motivational story. 
There are many tweaks throughout the movie which do not lets the viewer lose interest in it. Watch it out to know about the business knowledge and details about how to commence a business successfully.
#10 Basement Company
This web series is easily available on MX Player, and you can binge on it to identify how it would be to commence your first job in the startup of Gurgaon. It is a tale of three friends, Apoorva Arora, Gagan Arora and Mayur More, who strolls through their professional and personal lives inside the basement office that seems clumsy and unorganized. Their company 'PunjaBeats' is their ultimate dream which they chase and envision successful growth in it.
Final Words
An overview of all these ten motivational web series revokes the thought of giving up when you face a downside in your entrepreneurship or the startup journey. Sneaking through any of these ten best motivational web series for startups could motivate you to achieve the biggest milestones in life without looking back. 
They also preach you to stay strong-headed and pursue your dreams no matter how trivial the path is, and success is then bound to follow you no matter what. Keep uplifting yourself with the phenomenal collection of movies, shows and web series curated with the thought of an entrepreneur in mind!
Read More:
https://decisionmaker.in/how-we-can-remove-ego-problem-in-an-organisation/
https://decisionmaker.in/10-best-ways-to-develop-leadership-skills/